When you're tired of staying on the ground,
I will help you to fly.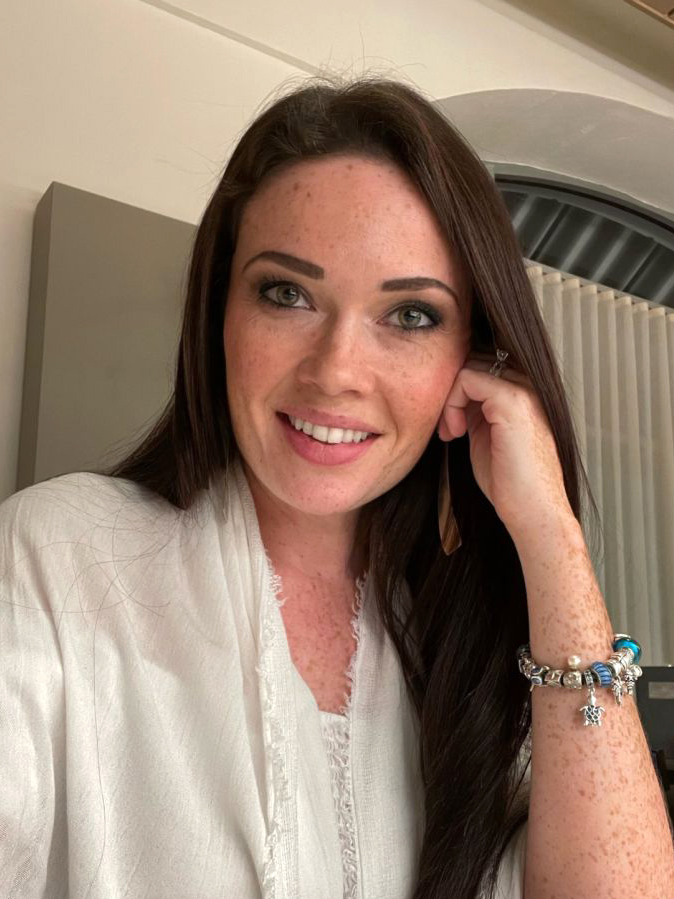 My friend, you're in the right place.  I specialize in bringing visions to life.
I help my clients overcome business and life obstacles to create lives of unexpected bravery, fun, adventure, and truth.  My one-on-one life coaching work is the most sacred and life-changing work I do.  It's deeply personal, intense, emotional, and transformational.
Together, we create massive, heart-pumping change that you'll forever be grateful for.
With me, you get results (scroll down to read my testimonials from my clients!).
I help you answer life's most important and soul-stirring questions:
Why can't I stop doing these things that I know hurt me?
How do I leave my 9-to-5, start a business, and surpass my current income?
Something's holding me back… what is it?
How do I let this pain go and move on?
How can I ever be happy again?
Why is my career stalled, and what do I do about it?
And literally thousands more questions.  My clients' life coaching sessions are jam-packed with soulful connection and vulnerable truth (on both sides).  We use this powerful truth to unlock your massive potential and set you free.
Is life coaching right for you?  Ask yourself:
Can you continue living the exact life you have and be happy 10 years from now?
Are you on a solid trajectory toward having and doing everything you ever dreamed of?
Do you feel fully alive and fulfilled as a creative and powerful being?
Are you in the most sensual and healthy romantic relationship you've ever dreamed of?
Are you in a career that rewards you handsomely financially, intellectually, socially, and emotionally?
If you don't like your answers, please let's talk.  I want to help you have everything you ever wanted.
Meeting with me to explore life coaching is completely free, and zero pressure.
I have been working with Laura now for 3 weeks. The results are incredible! Guys, it was hard to get a coach and go outside of my comfort zone. I am recently divorced, and I was emotionally paralyzed! Doing the things, us guys do that are not in our best interests. For me it was drinking! One day I had an epiphany, if I keep going down this road everything, I have worked hard for will be gone. Luckily, I have a hobby that keeps me occupied and a job I am proud of. Laura is teaching me how to be introspective and love myself. These are hard things to do after a divorce. If you have any doubts about coaching believe me, it is life altering and I already am learning and implementing the six habits into my lifestyle. It isn't all easy!!! Some tough questions are asked, and you will hear things that you don't want to hear. But like General Patton said " Pressure makes Diamonds"
Laura has been doing 1 on 1 coaching with me for almost a year. She has helped me build confidence and belief that I am the leader the rest of the world knows I am. She has a very direct approach that ensutres she uncovers any blindspots. Highly recommend her book and her coaching.
Laura DiBenedetto has had an incredible impact on my life. She is very caring and compassionate, and at the same time, she challenges me to be more and to be better. Laura is someone I can lean on and share my personal challenges knowing that I will have breakthroughs with her amazing insight. She is extremely knowledgeable and is an amazing businesswoman. Laura has helped me identify key areas to work on, and with her guidance, I am in a place I would never have thought was possible for me. I told her that becoming a Podcast Host was the last thing I wanted to do and she said "start there." Go figure! I trust Laura implicitly knowing that she would never steer me wrong. Thank you Laura for all your support! I will be eternally grateful to you for pushing me to be who I knew I could become. And I'm just getting started! 🙂
Laura was a podcast guest of mine and I was taken by her success and strategic thinking. A few short weeks passed and I was experiencing some 'unknown's' as a female entrepreneur and business owner. I asked myself the question "who could I talk through this with" and Laura was the first person to come to mind.

Fast forward, Laura has taught me a lot of things but the biggest fundamental is to embrace what I truly want from my business. I understood for the first time that I am satisfied with owning a niche boutique coaching business. That it's ok not to be on the main stage and traveling the world…Its actually satisfying to keep things peaceful like I have for so long. That is the true meaning of success for me. The validation of this was powerful.

If you are relating to this, I highly recommend Laura as someone to work with and guide you through the tangles of marketing, business clarity and more.
Wow! Where do I begin about my experience receiving coaching with Laura…She is stellar! Her insights blew me away. Her story and journey are so inspiring and what I love is that she helps me see what is possible vs where I'm feeling limited. If you're looking to uplevel your career, business or life overall, book a time with Laura! Her guidance led me to shift my mindset from "Selling is not my thing," to "Being of service is my thing AND that defines the true heart of sales!" Thanks so much, Laura for helping me to meet myself at my greatness!
Before working with Laura, I was working really hard at making my business a really expensive hobby. Within ten minutes of our first conversation, Laura opened my eyes to the reality I was afraid to see. I felt empowered and received the clarity I needed to start making decisions that aligned with why I started my business, what I wanted my business to be and how I wanted and needed to show up to make it happen. Laura is real, honest, no nonsense and adaptive. She truly cares about supporting me and helping me succeed. She has a wicked sense of humor, geeks out on excel spreadsheets and makes business development exciting and fun. On top of creating my business around me, she has helped me align my thoughts and feelings using her six habits. I am kinder to myself, more present and experience goodness everywhere. If you are looking to get unstuck, make massive improvements on your business and live more joyously in the process – schedule a call with Laura today!
While I was going through a job transition and becoming an entrepreneur full-time, Laura helped me put a plan of action together and gave me real clarity through the process!

I highly recommend working with her.
I have worked with Laura DiBenedetto for a while now. Actually had her on my podcast last year and at that time I just knew at some point I'd be using her as my personal coach/mentor/advisor. That day came, to say that she helped me would be an understatement. She completely transformed my way of thinking, perceiving myself, and viewing what I previously believed were self identified weaknesses to now understanding them as my super strengths.

She has such a unique way of approaching her clients needs and assessing their opportunities, when she first gave me her overall assessment, she had a way of connecting the key points with me at such a deep level that it transformed a 41-year-old way of thinking into a profoundly impactful and authentic mindset. It has expanded my mind, optionality, potentials, and motivations.

I highly recommend you engage Laura as your own mentor, coach, or advisor. It will transform your life as it has mine. One of the best investments I've made in 41 years. Thank you Laura for being so real, authentic, and using your skills to better myself and many others. Much appreciation.
I cannot recommend Laura enough as a coach. She helped me avoid a costly mistake, and has always been very caring, supportive, and objective.

Some coaches are too soft, letting you get away with excuses.
Other coaches are too hard, being too aggressive and rolling over actual concerns and triggers.

If you are looking for a coach who is just right in the middle, and who will give you a heart-centered boot in the ass; that perfect mix of not taking your BS but making sure you feel cared for, talk to Laura.

You'll be glad you did.