I've been a fan of TED and TEDx talks as long as I can remember.  I get the incredible privilege of sharing my ideas at TEDxMcphs in Boston, which was originally scheduled April 11, 2020, but has been rescheduled amidst COVID19 concerns (new date, TBA).  I'm excited, nervous, and super busy writing and rehearsing!
While we're waiting (eeep!!), I'm thrilled to share my favorite TED and TEDx talks with you.  I know you're going to love these inspiring ideas as much as I do!
PS – Just for fun, want to peek at my vision board?  My TEDx is dead center, and I looked at it every day multiple times a day for 4 months. I don't share my vision board publicly because it's really personal to me, but if you're joining me on this (awesome!) journey, I'll email it to you privately and even tell you how I made it so you can make one too.  Just pop your info into the form and I'll get it over to you.
PPS – Never heard me speak before?  Check out some of my awesome podcast interviews!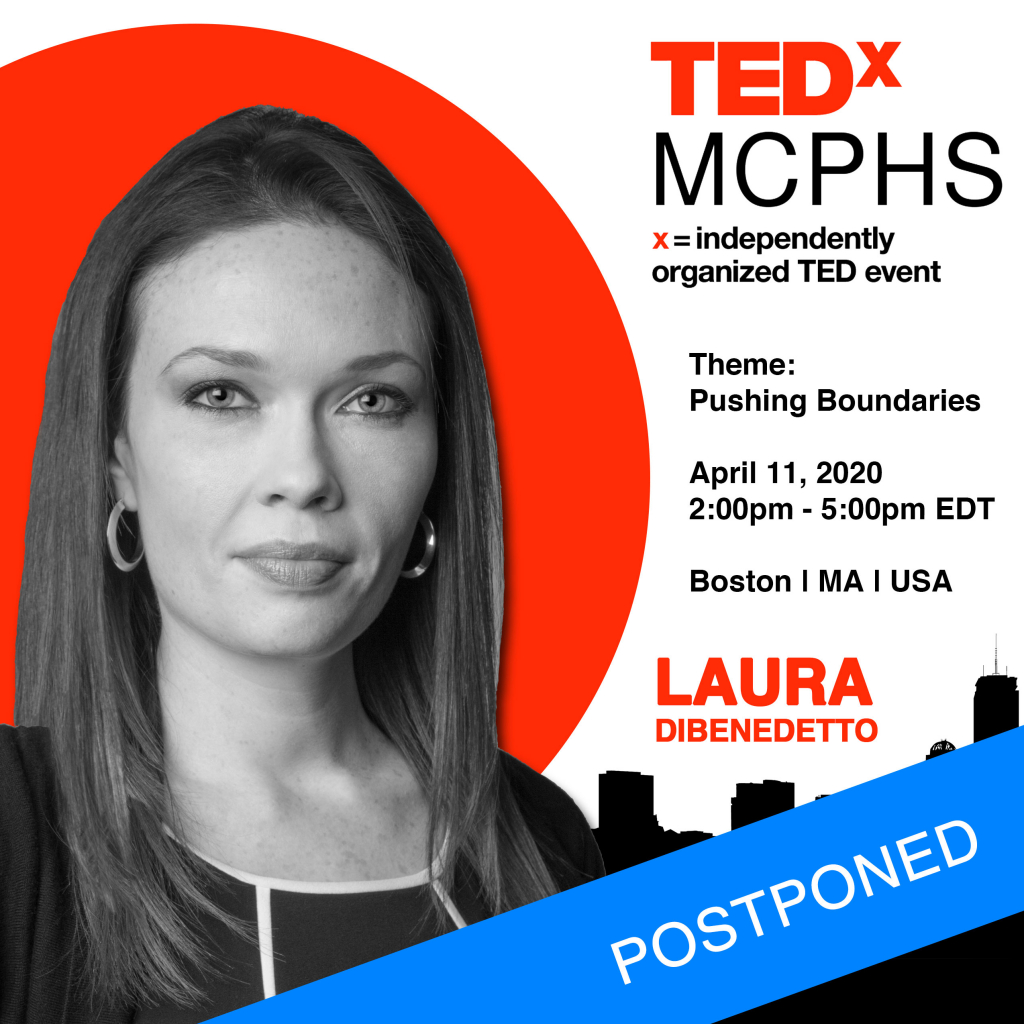 How can I get tickets?
Laura
2020-02-22T16:29:43-05:00
Unfortunately, it's not possible.  Believe me, I really wish you could be there!  This is invitation only.  Because the event is the first TEDx event that MCPHS is hosting, they are limited to a very small amount of attendees (100!), and they're going to the students and faculty of the school.  That said, this exciting inaugural event for MCPHS will be live streamed.  When I have more details, I'll be sharing them with everyone that signed up for this event.  Sign up!
What are The Six Habits?
Laura
2020-02-22T16:39:24-05:00
The Six Habits are habits that we have in our relationship with ourselves.  The habits are:
kindness (how we treat ourselves)
acceptance (how we feel about ourselves)
gratitude (for all of life, good and not)
presence (choosing now and living for today)
goodness (energy management)
and intention (clear, deliberate, relentless action)
Through mastery of these six core habits, you can create anything you can dream of.  I'm so excited to teach you about these habits!  I've been giving away loads of information away already on social media.  Are you following me yet?  If not, click any of these links:  Instagram, Facebook, LinkedIn
What will your TEDx talk be about?
Laura
2020-02-22T16:32:25-05:00
I'm excited to talk about how a healthy, constructive relationship with ourselves paves the way for us to create and have anything we want in our lives.  Of course, I'll be teaching about habit, which I am passionately committed to spreading the message about.