Power Coaching:  1 Session.
Quantum Leap Business Breakthroughs
You have a few clients, you've made some money, but you're just not where you want to be.  You've lost your mojo.  You've got it into you to earn 2x, 4x, or even 10x, but you can't seem to make it happen, and you're feeling frustrated and lost.  I get it, and you and I can change that.  Power Coaching was created specifically for you, the solo entrepreneur ready to step into tremendous success once and for all.
Your transformation starts now.  In your Power Coaching session, we will cover an incredible amount of ground to help you powerfully break through what has been holding you back.  You will get:
Marketing Plan – simplified, actionable, and clear – take strategic powerful action same day to attract new leads ASAP
Sales Strategy – actionable, designed to help you create and close more sales in your very next opportunity
Business Structure – making sure the business works around and for you, helping you be happier, calmer, and richer
Powerful Mindset Shift – breaking through your limiting self-beliefs once and for all, creating courage, conviction and excitement
Power Coaching for Powerful Results
Yes, I work with people long-term, and have my signature 20-week program.  This program lets you hit the ground running in the shortest amount of time humanly possible: just 1 session.  Here's how it works:
Once our session is scheduled, you answer intensely powerful and clarifying questions on your own.  They are designed to make you think, dig deep, and uncover your limiting self-beliefs so we can hit the ground sprinting the second our session begins.
Before our session, I read and internalize everything you share with me.  I research your brand and your competition.  I prepare my notes and design our Power Coaching session around you.
We have our Power Coaching session.  You and I address marketing, sales, client profiles, mindset and more.  We do a deep, efficient dive into every area.  I provide you with:

specific and tailored instructions to help you execute your new marketing plan
direction on how to execute your new sales strategy, when, and how
role-plays on nuanced areas of sales strategy
exploration into limiting self-beliefs, helping you to powerfully overcome them

I upload your Power Coaching session video to DropBox for you to keep and return to forever
Magic happens in your business!  Now you have what you need to market, sell, DO what you love, and finally get paid well for it!
Ready to book your Power Coaching session?  Have questions?  Fill out this form to start the conversation with me.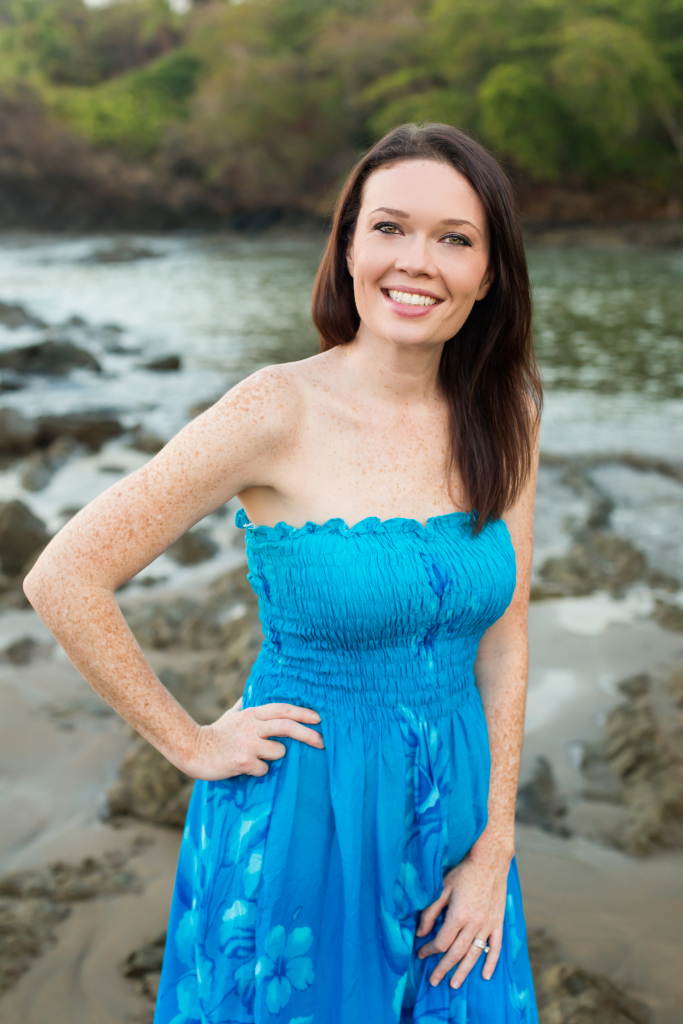 What They Say
Laura DiBenedetto has made a big difference in my business.  While I love coaching and consulting others, the act of selling has always been something that has made me really uncomfortable.  For years I've been struggling with messaging, finding my best niche and conveying the true value and impact of my work.  These struggles led me to a difficult place where I began to really question my value and my purpose.  My self-esteem took a hit.  I started withdrawing from a lot of networking opportunities and my business began to suffer.  Laura came in and changed all of that.  She helped me get a deeper understanding of why I was struggling and helped me let go of old thoughts, beliefs and ways of working that were no longer serving me.  She gave me powerful business tools to gain greater clarity on my work, improve my messaging and create sales conversations that truly work.  She challenged me to step into my fear and do it anyway and now my business is taking off again!  Laura is a terrific business mentor, coach, and teammate and I'm so thankful for all she's done for me!
Laura is fantastic to work with, even though we are on opposite sides of earth, Laura makes sure it happens, no matter what!

She is a wonder woman of her own kind! She is a very passionate and personable professional that is very easy to get along with and do business with.

She makes sure she always has your best interest at heart and gets to the cause of the matter with a very kind and considerate way that is encouraging and you know comes only from a place of love.

She was able to give me clarity around the steps I need to take that will help propel me and my business forward.

So if you are wanting someone that is truly dedicated to their craft/passion and hugely supportive towards your personal and professional growth, then I recommend that Laura is definitely the one that you need to have on your side.

You have nothing to lose! ?
It is so wonderful to have a moment of Laura's time. If you get that chance, USE IT.

She is exceptionally knowledgeable, warm and funny, and she knows her shit!

Thanks to her incredible advice, she has helped me find clarity where I was just floundering. She brought her expertise to my table and gave me the kick up the proverbial bum that I needed…

She also helped connect dots I didn't even consider connecting, so was fantastic to have an outside opinion on that, and has left me with many ideas!

It's great to know someone that has made the dreaded shiny object syndrome work for her, and show me how to kick my mindset into gear on how to make it work for me too.

It's lovely to meet a fellow nerd with as much joy inside them as the sun, and someone who just wants to help people as much as possible! ?
There are good coaches and there are great coaches. And then there is Laura DiBenedetto. If you want to up-level, have someone hold you accountable so that you can crush your goals, work with someone who gives you sound business strategies coupled with a fun, creative and fresh approach, someone who has your best interests at heart and the Midas Touch, then look no further. Laura is the real deal.
The Investment
Good to Know
Sessions are between 90-120 minutes.

You don't need to take notes – all sessions are recorded.

The process is fun, eye-opening, and powerful.

Quantum leaps happen for the humble, the vulnerable, and the willing.  Be ready to dive deep.

My book, 6-week deep dive Explosive Joy course, and 90-day Joy Manifestation program are available at a discount for Power Coaching clients.