Is it time for business & lifestyle coaching?
Is this the time to finally time to take your business to the next level – or start it at all?  It's overwhelming to think about all of the things you have to do, the marketing that needs to be done, and everything else.  Meanwhile, you just want to do what you love, and get paid the big bucks, right?  I get it – it's daunting and exciting at the same time.  Business & lifestyle coaching combines my passion for The Six Habits with my two decades of business wisdom.
Whether you're expanding a business or starting one, the needs are quite similar.  You need to clarify your thoughts, make sure your business model can support you, you have a solid marketing plan, and your sales plan is going to produce sustainable results for you.  Of course!  Many business & lifestyle coaching programs work with you to co-create practical and strategic plans, to include training, support, and actual delivery.  I'm no different in that regard.  However, the magical difference that I bring to the table with my business & lifestyle coaching approach is that I understand why people struggle in the first place and I partner with you to address the underlying root problem so you can permanently shift into a new way of being.
What doesn't work.
For 20 years, in Vision Advertising, I helped hundreds of business owners bring their dreams to life, but there was always something missing from the equation: the human element.  When people would seek out my agency to solve what they felt was a marketing problem, it became apparent after talking and scraping away the layers that the problem presented was typically a symptom of the underlying, root problem that needed solving just as urgently.  Of course I did the marketing, and we got incredible results.  However, not being a coach at the time, the root problems were usually off-limits.  When they weren't, my clients' businesses expanded by leaps and bounds, and they broke through success barriers they never knew were there.  I'm sure you would agree, many times, the challenges we face in business have nothing to do with business, and everything to do with the person behind it.
Transforming the business owner to transform the business
That in mind, I believe that coaching an entrepreneur is deeply personal and should be.  In my business & lifestyle coaching practice, I invest time with you one-on-one to talk about business, life design, fears, hurdles, insecurities, work-life balance, mindset, practical strategies, and I teach you more than you can imagine.  Every session covers a lot of ground, and you will be encouraged to grow bigger and faster than you thought you could.  My job is to help you win, stand tall, and step powerfully into the life and success you always dreamed of.
Our perfect fit
I work with a limited amount of people annually.  My clients are emotionally and intellectually intelligent, self-aware individuals with a hunger for more.  They know there is more to life and are no longer willing to miss out on everything they've ever dreamed of.  No matter what, my business & lifestyle coaching clients are motivated, go-getters that know they want it all, and fully believe they can have it with the right support.
My business & lifestyle coaching clients seek me out when they're ready to step powerfully into the huge life they always knew was possible, but are absolutely baffled about how to get there from where they are.  Other times, my clients seek me out when they need clarity about who they are, what they want, or what it all means… and what to do about any of it.  This is where I come in.  I am the bridge.
In order for me to help you get the best results, we must be a fit in three ways:
First and foremost, our personalities must compliment each other so we can get the best results.  I don't want anything less than a major success, and neither do you.
Second, your need must align with my skills. We sort that out in a discovery call.  If you need something outside my area of expertise, I will refer you to someone else that can help you better.
Finally, you must be willing to invest in yourself.  Working with me is for the seriously motivated entrepreneur only.  I charge appropriately for my wisdom, and I will encourage you to do the same.
Program Structure
My signature business and lifestyle coaching program is built on The Six Habits Framework which guides entrepreneurs to gain mastery of the critical elements of success: kindness to ones self, acceptance of ones self, gratitude for all of life, presence in each moment, focus on goodness, and empowered intention.  The Six Habits are simple, but not easy.  Together, we will create a new standard of living for yourself that will translate into incredible business success and upgrades.
Our work together will last 20 weeks and includes The Six Habits book, The Six Habits coaching modules, and my signature 90 Day Habit Mastery program.  During our 20 weeks together, we will meet for 20 sessions, which will last between 60 and 90 minutes.  We'll work on your business and we'll do some serious work on you.  You will have personal access to me for text support and email between sessions.  Your success will be my success.
20 weeks is approximately 5 months, and we can meet weekly.  Alternatively, if you are a person that enjoys greater integration time between sessions, we would meet biweekly and your program would last 10 months.
Fees for business and lifestyle coaching with me begin at $26,000, and may be enhanced with extra package upgrades for additional support or in-person mastermind days on Maui.  Does that fee seem like too much right now?  I have a one-session package that might work for you, here.
What's Next?
There is never any obligation or fee to determine if we are a fit. You're seeking the right business & lifestyle coaching partner; I'm seeking the right client. With our shared goal in mind, if you're interested in exploring the idea of working with me, please apply to work with me here.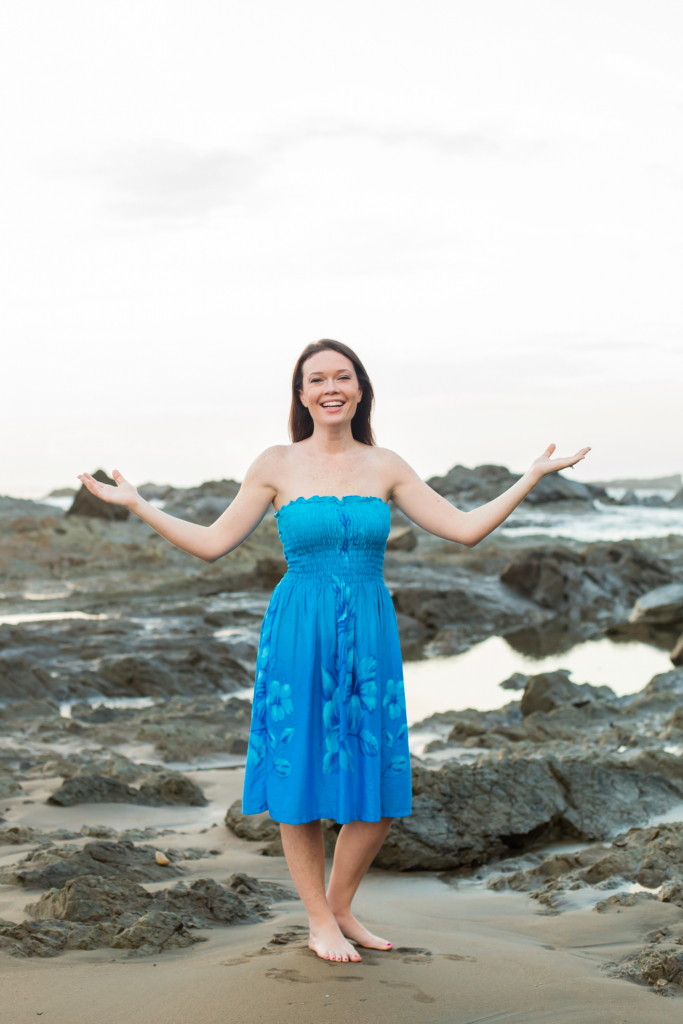 Get Ready To:
Start living out your biggest, fullest business dream

Explode out of your self-imposed mental prison, and propel yourself into your dream life

Move forward in-the-moment when you need jolts of courage and clarity

Level-up your mindset and start doing business even bigger

Jump into your 10x life and build multiple income streams

Overcome your limiting self beliefs, revealing your true power

Build your powerful dream life from the comfort of your home or office

Step into your tremendous power, fully living your authentic truth

Reclaim your vibrancy so you can live your life of Explosive Joy!

Balance yourself and your time; living in harmony with spirit, body, and mind.
What They Say:
Right off the back [sic], I knew (Laura) was the right coach for me! I came to her initially for business coaching, but after a few sessions, I had a melt down about how I was miserable and exhausted at my current job and just felt like my current conditions were holding me back and sucking the life out of me. This one session was the kick in the A?? that I needed… but it was the kick in the gut that I needed to wake up and live again and stop just going through the motions and living pay check to check. … Thanks a million times for giving me the push that I needed to follow my dreams and to quit playing small. … Don't wait another day to schedule your time with Laura she is BEAST at what she does and super fun to work with!
Laura's vision and positive energy are contagious! The words "can't" and "impossible" are simply not in her vocabulary. Laura has a special way of bringing authenticity and excitement to any interaction. She is a true visionary and has a gift for seeing the long-term big picture and the small granular details at the same time. Let me tell you – this woman is going to change the world!
Laura is the embodiment of professionalism mixed with a refreshing (and always needed) dose of honesty.  … Her direct, no-nonsense approach is refreshing. In addition to her almost 20 years of marketing experience, she's an expert problem solver, and is at the forefront of what's effective and new.  … She leads by example. …
Laura is detailed oriented and energetic. She has a gift and a passion for the creative and understands how to 'reach people'. I have seen the results of her exceptional work.
Laura is very direct, authentic, and fun to discuss strategies with. If you'd like someone to save you time and map out …strategies for you, then you should connect with Laura…
Laura is one of those rare people who excel at thinking "big picture", while at the same time having a real mastery of the details and plans necessary to make that big picture a reality. During our work together, Laura was very supportive, patient and encouraging, while at the same time giving me the push I needed… Laura raised my confidence in my ability to become more … I highly recommend her!
She is easily approachable, knowledgeable in her industry, and understands her clients and their unique needs.
She knows the art of give and take, [and] truly understands how to share the wealth … All benefit when Laura is in the equation. Sharp as a Saracen's sword, she's on top of every detail, communicates strongly, but with finesse, gets to the heart of the matter, and … there's no one better.