Laura DiBenedetto is a woman of accomplishment, and she leads a very interesting life. Having grown up in Massachusetts, USA, she now lives on the island of Maui with her husband. Laura has overcome incredible hardship and challenging circumstances to be where she is now, living the life of her dreams.
At nineteen, Laura founded Vision Advertising, a Massachusetts marketing firm. Over the years, the company grew to become a multi-award-winning agency with a solid reputation, millions in revenue, and national recognition. For nearly twenty years, Laura relentlessly pursued the highest of standards, defying tradition to be the first to bring many cutting-edge technologies to her clients. She is a well-known marketing thought-leader and educator in the area, responsible for educating many other marketing companies on new strategies and tools.
During her career at Vision Advertising, Laura accumulated 18 awards to include two Torch Awards from the Better Business Bureau and the Forty Under 40 Award at age twenty-three. She was frequently featured on TV and radio, most notably including multiple appearances on FOX News. Laura routinely gave speeches and led workshops for area business organizations, universities, and special interest groups like the Massachusetts Restaurant Association.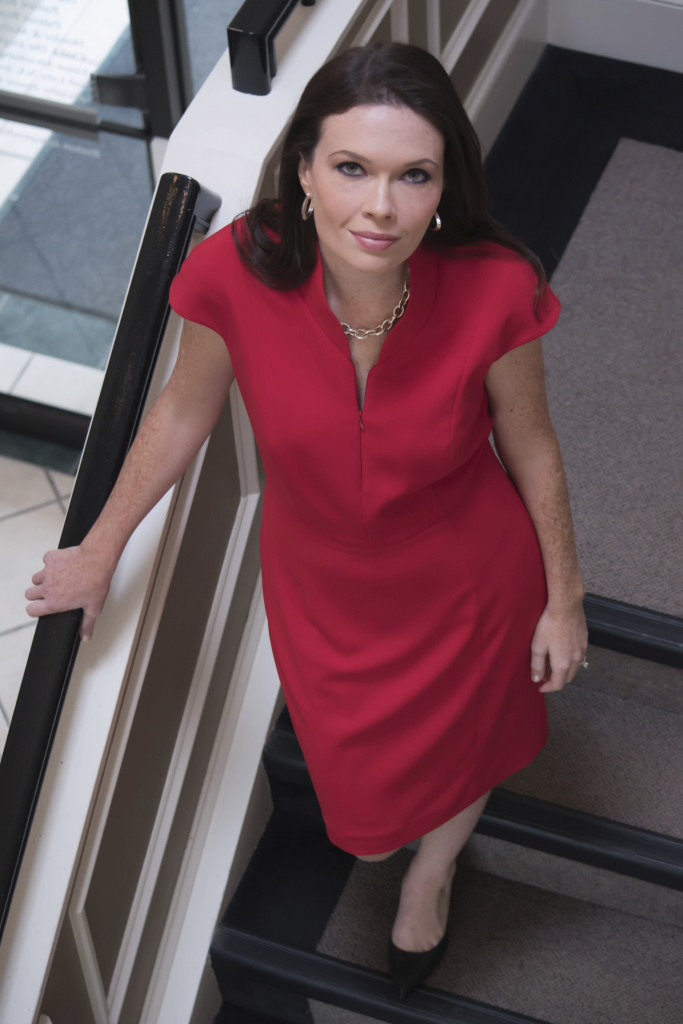 With a soft spot for ambitious college students (having been a very young entrepreneur herself), women's issues, and animals, Laura always felt it was important to be a helper and a mentor in the community. She built many entrepreneur-education and internship programs, and became the benefactor of a handful of local organizations dedicated to women's abuse recovery and animal rescue services.
At thirty-seven, Laura retired as active CEO, turning over the reins to her successor, maintaining ownership of the company.
Right before her retirement, Laura was exhausted and depressed. She had made the disappointing discovery that no matter how much you love something; you can still get burnt out. This inspired her to take massive, motivated action and set out on a personal research project that changed her life, and subsequently many others.
Laura's research project resulted in massive change in her own life, her energy level, physical health, emotional healing, and for the first time in years – genuine happiness. Laura sold her beloved home in Massachusetts and moved to Maui with her husband, and has been adventuring, sharing her ideas, and empowering others to find true happiness.
The astounding results of her research project resulted in findings that became her first book, "The Six Habits." Laura had uncovered the truth of happiness and what it really is.  She further uncovered what habits are required for a truly happy life, and how to master those habits.  The Six Habits is a book that teaches the importance of a constructive relationship with ourselves and provides specific instructions on developing mastery. The Six Habits is due for paperback, hardcover, digital, and audio release June 2020.
The powerful impact of The Six Habits seen in Laura's own life, as well as with beta testers, clients, and colleagues paved the way for "The Six Habits – 90 Day Habit Mastery" program, and "The Six Habits Coaching Framework" – both available now.
Laura is a TEDx speaker and is a guest on popular podcasts including "The Wealthy Wellthy Podcast" and "Soul Powered." She is an active blogger with an engaged blogging and social platform.  She is available for speeches, guest-appearances on podcasts, TV, and radio, guest-appearances in magazines and online channels.
Random Facts
– Started six companies, closed four
– Hobbyist baker of French Macarons
– Myers-Briggs: ENTJ; the Strategic Thinker
– Received 10+ speeding tickets
– Hates the terms "girl boss" and "boss babe"
– Talented oil painter and sketch artist
– Likened to Tony Robbins and Gary Vaynerchuck for her intense nature and on-target honesty
– Lucky recipient of 8 bizarre food allergies
– Licensed motorcyclist
– "Le Fabuleux Destin d'Amélie Poulain" is her favorite movie
– Planning a 40th birthday trip to Antarctica
– Frequently travels solo
– Had 7 poison dart frogs as pets
– Has run two 5ks